Mein Name ist Sean Green – ich bin Kommunikationstrainer*, Meditationslehrer, Podcaster und Musiker aus Wien.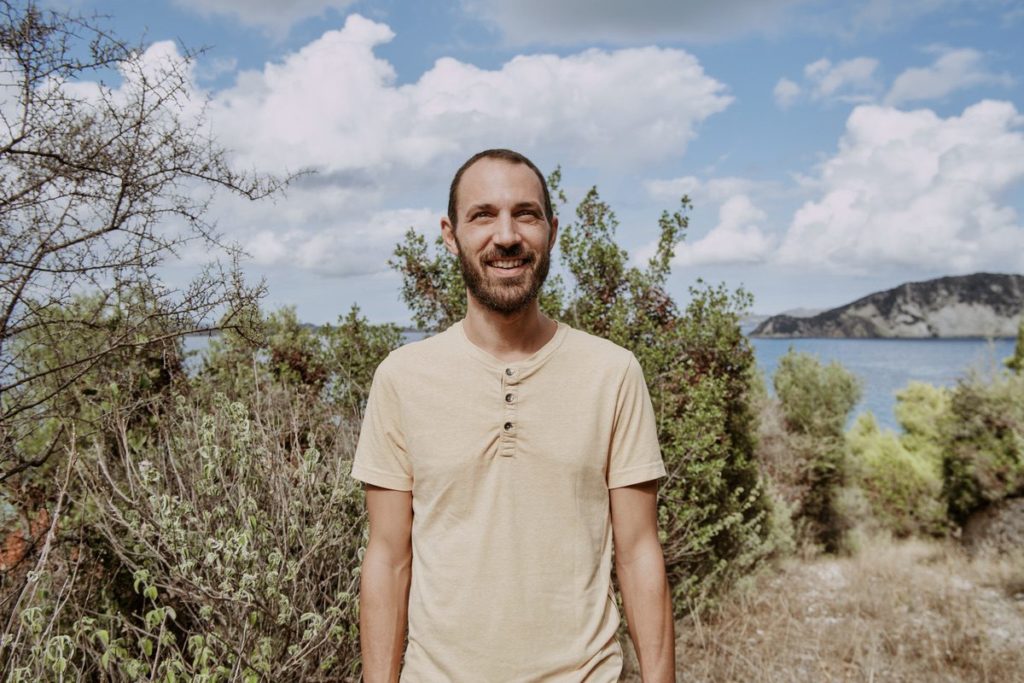 I love to feel alive and to celebrate this life together, through showing up just like I am, allowing emotions and speaking and relating honestly. I experience a deep sense of connection and joy in the shared talking-meditation practice, we call Radical Honesty and want you to experience the same!
I want to help you to feel more alive and more peaceful at the same time. And then multiply the joy of your inner being by sharing it with others. In my experience Radical Honesty workshops are a wonderful way to grow and connect together. They are therapeutic and fun at the same time.
I have been on the "inner journey" for over 20 years. I have practiced meditation, yoga and other spiritual disciplines with many different schools and teachers. I am a certified Yoga Instructor (Sivananda Yoga). I love to dance and I am a musician (Singer-Songwriter). I'm a father of 3 children (two boys and a girl) who probably were my biggest small teachers so far.
I have done many trainings in the fields of emotional and bodily healing, gestalt therapy, existential therapy, somatic and relational trauma healing, hypnotherapy, yoga, meditation, NLP and obviously Radical Honesty.
Ausbildungen
---
Lehrer:innen
The primary Guru is Life itself. And Life itself has had the most intense impact on me through my parents, my children, my love partners, my friends and my mentors.
And there are some present-day "spiritual teachers", that I would like to mention:
I've met and trained with in person:
Eli Jaxon-Bear
Christian Meyer
Brad Blanton
Pratibha de Stoppani
Sogyal Rinpoche
Barry Long
Have inspired me greatly, but never met:
Nisargadatta Maharaj
Adyashanti
Ramana Maharshi
Ram Dass
Rupert Spira
Ramesh Balsekar
Osho